beyond hair expectations, beyond
Great lengths

Beyond hair expectations, beyond Great Lengths: with the new campaign we aspire to improve the self-confidence and beauty of all people by offering hairstyles of all kinds that do not damage the natural hair.
Hair is an essential part of our body and gives us charm and confidence. However, it happens quite often that hair gets damaged or broken, whether due to health reasons or frequent use of straighteners, irons, or color treatments. How many women have found themselves with burnt and broken hair? Perhaps once in a lifetime, it happens to each of us. However, hair must be cared for constantly:
Directly: using high-quality products (shampoo, conditioner, masks, oils), not overdoing the use of straighteners or irons and not over-lightening color effects that could burn the hair.
Indirectly: taking supplements and vitamins that help growth and promote hair strength.
Let's be honest, we all want hair as voluminous and shiny as we see on the catwalks... but especially in hot and humid weather, even going to the hairdresser for a blow-dry is not what we expect and our hair becomes flat and frizzy after a few hours. The hair volume of the 60s is challenging to achieve at home and time-consuming.
Great Lengths offers an alternative solution. Did you know that with hair extensions you can achieve hair full of volume and movement? Our hair is Double Drawn and Remy, all of which allow for a totally natural and smooth look. Once the extensions have been applied in one of Great Lengths' certified salons, you can let your imagination run wild and create lots of easy but trendy hairstyles that will give you that extra touch.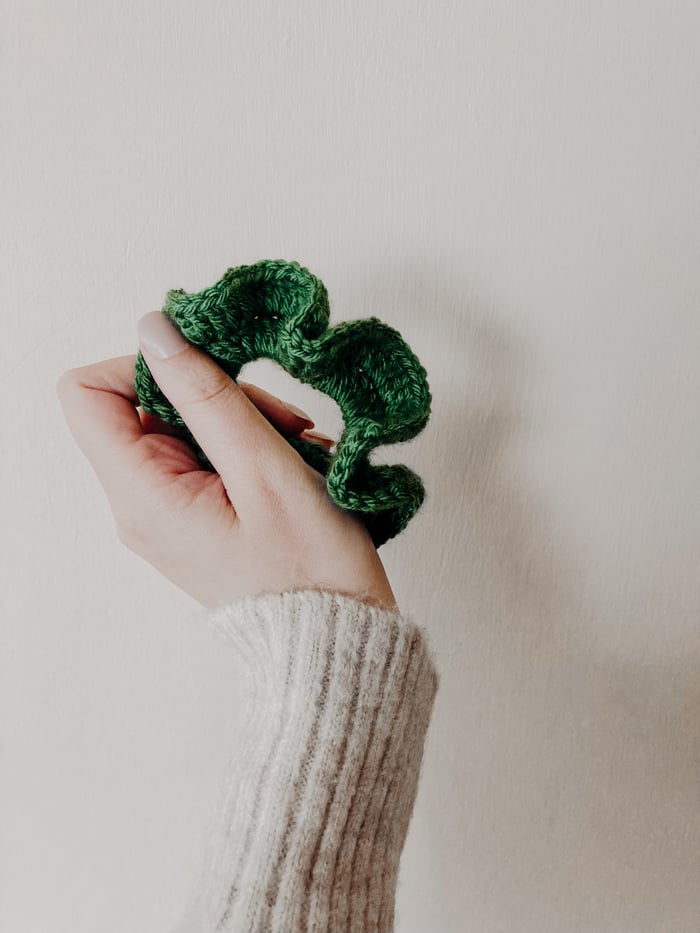 The most popular trends of the moment are soft and jaunty hairstyles, as fashion demands these days.
Let's take a look at some of the most popular hair trends of the moment:
Use of hair accessories: the use of satin scrunchies (soft voluminous elastic bands) is very common lately. This type of elastic does not cause damage to the hair as it is very soft and, unlike traditional bands, does not break the hair. Many hairstyles can be created with scrunchies, including braids, tails, chignons and much more. The hairstyle can also be enriched with other accessories such as a headband, headscarf or hair clips. Hair accessories are very fashionable at the moment because they give an unpretentious but stylish look.
Braids framing the face or diffused in the hair: from Coachella onwards, this trend has never stopped, on the contrary, it has evolved to open up the imagination. Frontal braids framing the face are the trend of the moment, as shown by Hailey Bieber or Kendall Jenner up to Valentina Ferragni. This look can also be achieved with several scattered braids, often enriched with thin colored bands to create color in the hair and more dimension.
Soft hairstyles: as mentioned above, the hairstyles of the moment are almost all soft and easy-going. Chignons and ponytails can be high or low, but the common denominator must be a somewhat messy and disheveled style, with tufts spread out to be enriched by various accessories. Ponytails are worn either low or high, leaving a few hairs out to make the look more casual; the same goes for chignons, which often have the two front tufts uncombed and loose. The half-tail is also very much in vogue, as it allows the hair to be tied back but leaving part of it loose.
the LOOK
All of these trends are easily achievable after the application of Great Lengths Pre-Bonded hair extensions and perform even better because the hairstyles will be more voluminous and fuller. Volume is an important plus that gives movement and dimension to both loose hair and hair styled in the coolest ways. To achieve this warm-toned look with red and golden undertones, Tapes extensions in shades 08, 24, 84 and 85 from Great Lengths were applied.
Find your nearest Great Lengths certified salon and book your appointment, create the look with your hairstylist and have fun with the coolest hairstyles of the moment!