2022 is a year of great news for us: from the B Corp certification to joining the B Beauty Coalition up to the launch of new colours and products, created to meet the needs of our clients.
In this article, we will focus on the GL Tapes, our new tape in extensions that arise from the improvement of the current GL Tapes line. Like all the GL hair extensions, it can be applied to all hair types and we ensure premium quality and sustainability
All our products are Made in Italy by mixing technology with artisanal craftsmanship. Our hair is 100% Remy and Double Drawn and its qualities are preserved through all stages of production.
WHAT ARE THE NEW FEATURES OF THE NEW GL TAPES?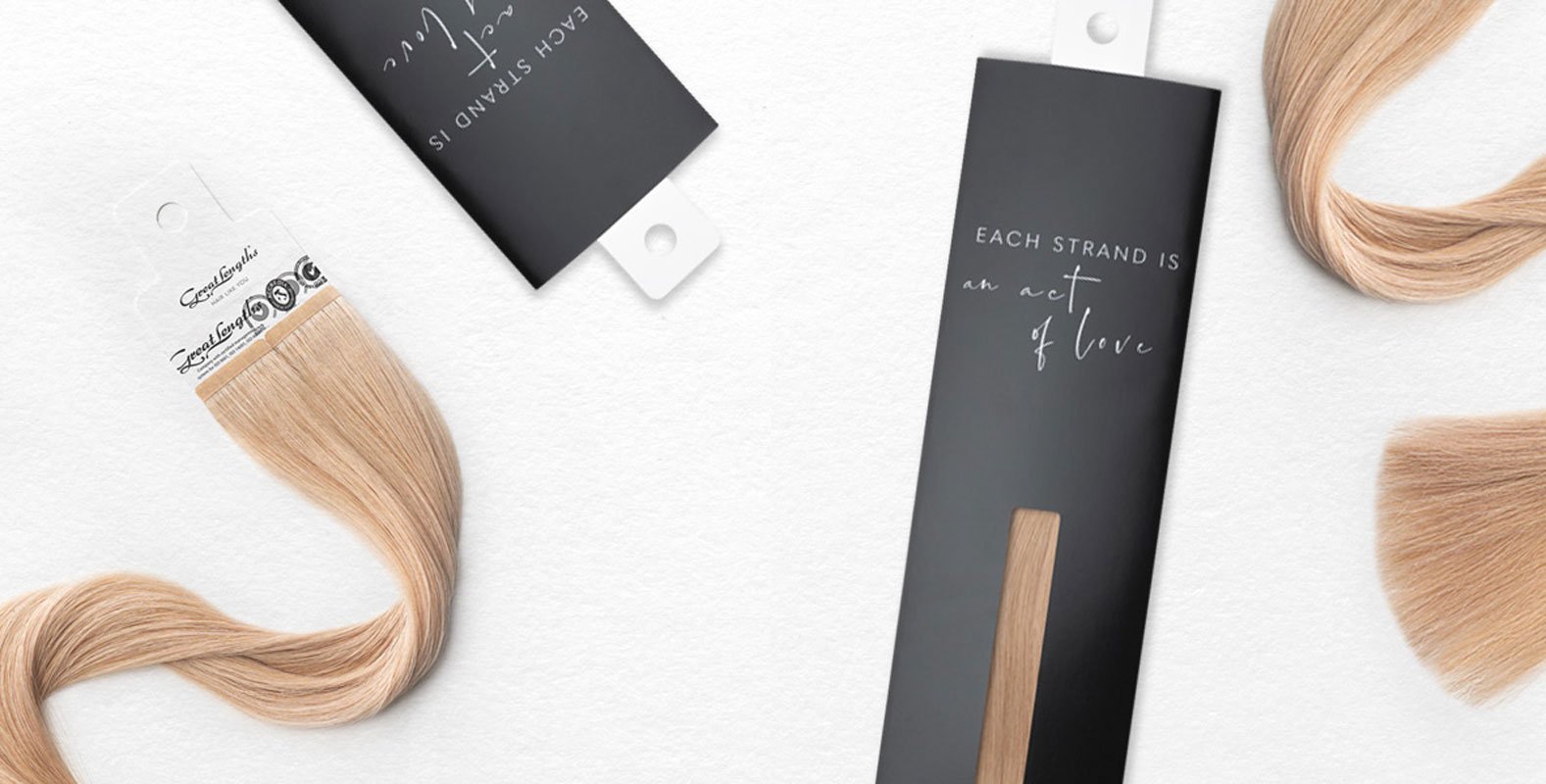 With the aim of improving our product and making it as sustainable as possible, we have introduced the following new features for our new tape in extensions:
THE NEW ADHESIVE: The adhesive strip we now use is completely vegan, cruelty, and latex-free. We have also created a thinner adhesive with more grip, for a longer duration, increased comfort, and flexibility.
THE NEW BLISTER: Made out of 80% recycled PET
THE NEW PACKAGING: As we set the goal of being sustainable, we developed a packaging that is 100% recyclable made out of cellulose acetate and FSC certified paper, which is responsibly sourced.
THE NEW TOOLS: For the reapplication and removal process we improved our Re-Using Bands by integrating the same adhesive used for the tapes, and the Tape-Ex solution for a faster removal process and better results.


WHERE CAN YOU BUY THE GL TAPES?
Our products can be found only in our Certified Salons. If you are a hairstylist and you would like to become our client follow the link below to receive more information.