beyond hair expectations, beyond
Great lengths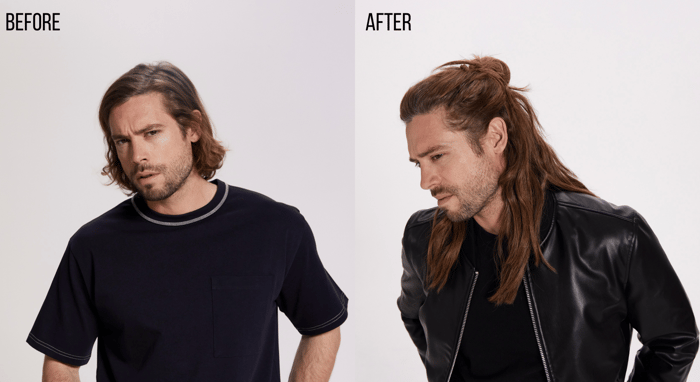 Beyond hair expectations, beyond Great Lengths: with the new campaign we aspire to improve the self-confidence and beauty of all people by offering hairstyles of various types that do not damage the natural hair.
GREAT LENGTHS EXTENSIONS
Great Lengths extensions are made from natural Remy and Double Drawn hair, coming from India and ethically sourced. They do not damage the hair and allow you to achieve many looks and hairstyles in a truly natural way!
The common understanding of hair extensions is limited and Great Lengths strives daily to highlight the full potential of this product. Indeed, extensions can not only increase hair length, but also allow you to create color effects without chemicals, such as balayage, or increase hair volume in a practical and effective way.
Whether Pre-Bonded or Tapes, they suit every hair type and every person, regardless of their gender. The new 2022 campaign also includes men's styling to highlight inclusivity by offering a trendy and characterful look.
To create this effect, Great Lengths' Tapes extensions have been applied, with the shades used being 05, 28, and 85 from Natural Colors. The GL Tapes are made from genuine premium hair and are anchored to an extra-thin adhesive strip designed to cause no tension and to be totally flat on the head, guaranteeing total comfort, high performance, and fast application. The result is a new hairstyle concept to create a fuller effect and long, natural hair.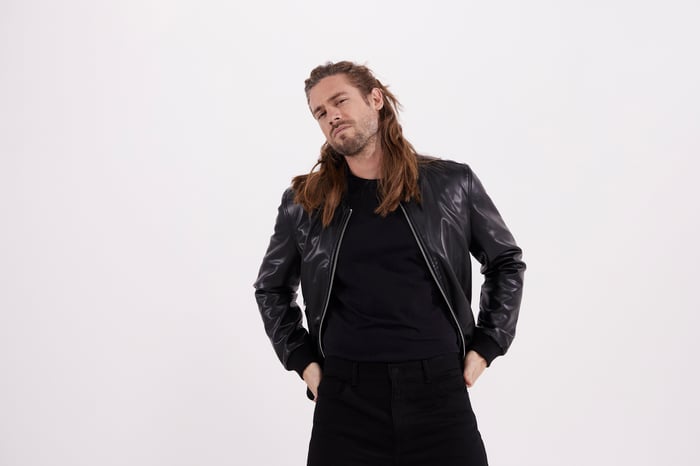 ACHIEVABLE LOOKS
There are many possibilities in terms of hairstyles that can be achieved with Great Lengths extensions. Depending on preferences and personality type, there is a suitable look.
The first look is the typical surfer look, long and layered, left to air-dry for a 'natural wet' effect; an evergreen of cuts that gives fierceness and character. Thanks to Great Lengths extensions it is possible to wear this hairstyle just for the summer or for an event or short period without cutting or modifying the natural hair.
Another timeless and always fashionable hairstyle is the Mullet. Straight from the 1980s, the Mullet was the most recognized hairstyle of the time among Punk singers and celebrities such as David Bowie, Jhon Travolta, and Rob Lowe. It is a cut defined as unisex and can be worn by both women and men. The cut is short at the front and longer at the sides and back. The Mullet also lends itself well to fluorescent color effects by means of the balayage technique, so it can be done with a mix of Natural and Fashion colors from Great Lengths.
Another trendy haircut is the Shag, a long, layered, scaled cut with frayed ends that give extra volume in the middle section. This cut is easily achieved with Great Lengths extensions to achieve volume and length without damaging the hair or drastically altering the cut.
In general, each look is easily achievable and it is possible to have fun allowing your imagination and curiosity to run wild without the need to cut or color natural hair while preserving its natural essence. Find your nearest certified salon and create your new look with experts to dare and change without regretting it!