One of the most frequently asked questions in the world of hair extensions is: Will hair extensions damage my natural hair?
We want to give all the insight you need on this frequently asked, and very important question, so you're well informed when it comes to deciding if extensions are right for you. There are many different hair extension application methods available, and doing your research is key. In this blog post, we'll focus on our fusion extensions to answer the question, "Will Great Lengths damage my hair?"
THE SHORT ANSWER IS NO, GREAT LENGTHS WILL NOT DAMAGE YOUR HAIR, WHEN APPLIED CORRECTLY BY AN EXPERTLY TRAINED PROFESSIONAL.
Our unique bond is designed to mimic the structure of your natural hair. It is lightweight and flexible, allowing the extensions to work in harmony with your natural hair, never against it.
Our application methods are very gentle, and the use of heat is minimal to avoid any unnecessary damage to your natural hair. Our Classic method uses a small amount of heat to soften the bond that is attached to the natural hair, while our Cold Fusion method uses vibrations to fuse the bond. The bond synchronizes with the hair, expanding and contracting accordingly when wet or dry, cool or heated. This flexibility allows your natural hair to move freely and ensures that your natural hair will not be damaged while wearing Great Lengths.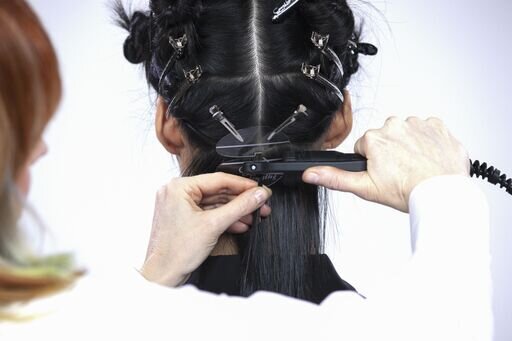 You can rest assured that your hair will look and feel 100% natural and will remain damage-free; these bonds have been scientifically proven not to cause damage to your hair or scalp when applied, maintained and removed correctly. In fact, wearers often find that their natural hair has grown more, gotten thicker, and/or noticeably healthier, after their extensions have been removed!
While it is true that extensions that are applied incorrectly can cause problems such as breakage and sore spots, our in-depth training results in Great Lengths Certified Stylists that are experts at what they do. They have been thoroughly trained in the art of applying extensions for the best possible, natural and damage-free finish. Stylists are taught to expertly apply the extensions to avoid any strain or tension for the client. They are taught how to customize each bond to suit different hair types and densities, to ensure extensions will never weigh down your hair. And, they're highly educated on the consultation process. Before any application, a stylist will carry out a thorough assessment of your hair to ensure that Great Lengths are right for you and determine the best approach to your application.
When it comes time for removal, the bond is gently removed from the hair using a specially formulated gel, causing the bond to break down and be removed from the hair with ease.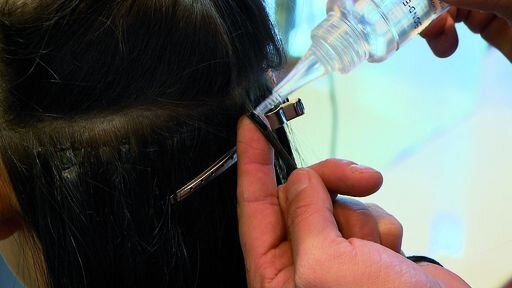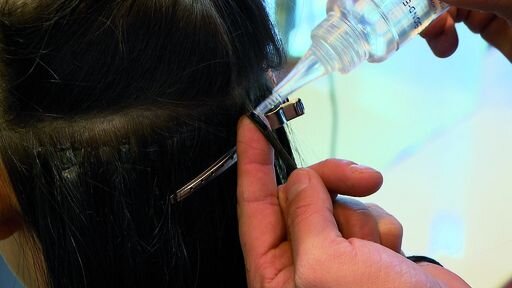 When people say extensions damage hair, it's almost a guarantee that they have not dealt with a trained professional. Always have an experienced stylist apply your extensions, regardless of the type of extensions you choose.
Be sure to follow aftercare instructions provided to you, do not exceed the suggested wear times, and when your wear time is up, visit your stylist for a proper removal. Do these things, and hair extensions will not damage your hair.
At Great Lengths, we only offer the absolute best in hair quality, bond technology, and stylist education, all to ensure our extensions cause no damage to natural hair.
BOOK A CONSULTATION WITH A TO FIND OUT HOW GREAT LENGTHS CAN ENHANCE YOUR LOOK.