The Canadian Hairstylist of the Year Awards, the Contessa's, celebrate the best in Canadian professional beauty. It's the biggest night of the year for the Canadian Beauty Industry and Great Lengths Canada could not have been more excited to be there on November 10, 2019 as a Silver Sponsor.
For those who have never been to, or perhaps even heard of the Contessa's, we highly recommend you check out the webcast of the show, and if ever you get the chance, attend in person. It is a high-energy professional production; the Academy Awards of the Canadian beauty industry some might say! The Contessa Awards will make you truly appreciate and recognize the immense amount of creativity in the beauty industry in Canada.
The awards, held at The Westin Harbour Castle Hotel in Toronto, began with a packed room enjoying cocktail hour. The diverse crowd of creative beauty professionals enjoyed champagne, music, mingling and the very popular confetti photo booth.
Following cocktail hour, guests were welcomed to the event by Contessa Host, and highly regarded Canadian hairstylist and Cityline broadcast personality, Bill Rowley. What followed was three hours of inspired speeches, interactive polls and amazing runway presentations from Moroccan Oil, Wella Professionals and Pulp Riot
Moroccan Oil's fierce runway show featured models with floor-length, rainbow coloured dreadlocks, ultra-long spiked ponytails and bright pink waves. Moroccan Oil Artistic Director described their inspiration as "Every colour is beautiful to someone", and promised, "a lot of colour and a lot of bling." The show did not disappoint. Fittingly choreographed to Ariana Grande's track, I Want It I Got It, models wore every colour of the rainbow, topped with glamourous glitter and gold accents.
Wella presented a runway show by British Salon, D&J Ambrose. Brimming with rock and roll attitude, models walked the runway to a mash up of David Bowie's Fashion, Queen's We Will Rock You, Rage Against the Machine's Killing in the Name of and Prodigy's Breath. Highlighting the styling of D&J Ambrose, the runway show had host Bill Rowley declaring, "There's nothing like Brit Style."
Pulp Riot, last but certainly not least, was the final entertainment of the night with an intense presentation of live cutting and styling. Choreographed to Uprising, by Muse, stylists trimmed, cut, shaved, and styled, while models walked the runway rocking Pulp Riot hair colour, a punk-rock attitude, and shirts that said, "We are the riot."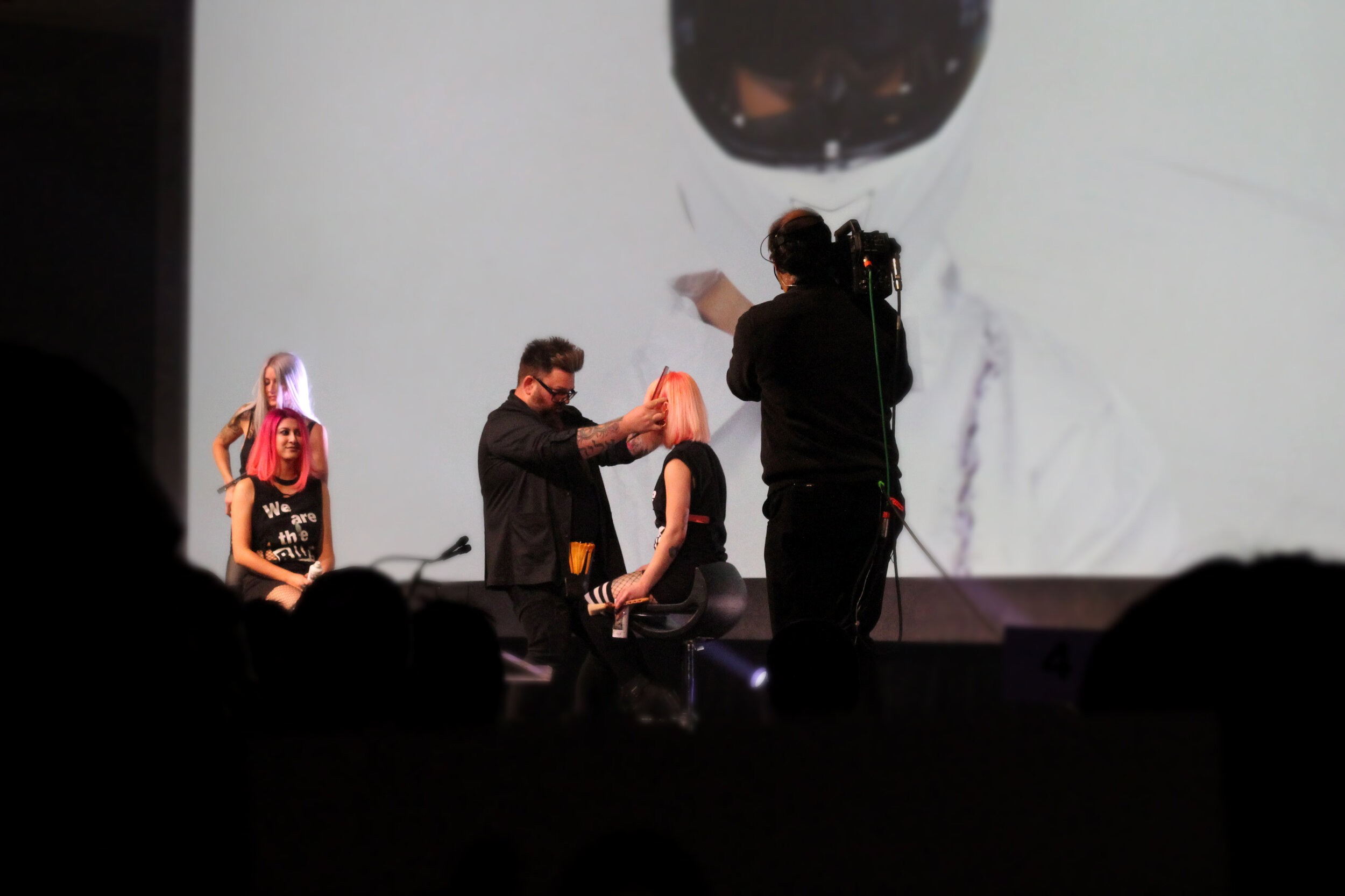 And of course, amongst the high-energy presentations was the awarding of the coveted Contessas. Twenty four awards were presented in total, to hairstylists, colourists, makeup artists, and nail artists. In addition to these categories, an award for community service and one for salon interior design. Great Lengths Canada's own, Sandy Regan, VP of Sales and Marketing, was pleased to present the award for Texture Hairstylist of the year to Julie Vriesinga of Salon Entrenous in London, Ontario
OTHER TOP HONOURS INCLUDED:
Canadian Colourist of the Year, awarded to Maggie Semaan, Hause of Rtists by Maggie Semaan, Laval Quebec;
Canadian Hairstylist of the Year, awarded to Tracy Newton, Aveda Institute Toronto;
Elite Master Hair Stylist of the Year, to Dorothy Tsang, Blushes Ottawa (whose Husband, Silas Tsang, was awarded that same honour at last year's Contessa's!) and,
Canadian Salon Team of the Year, awarded to Harmony Hair Care in Peterborough, Ontario.
Follow Great Lengths Canada on Instagram and Facebook for more highlights.