A wedding isn't just any day, it's the day, a day that some have been planning their whole life. One of the fundamental (and most exciting) aspects of planning a wedding is gathering inspiration for that big day. What dress, shoes, venue, flowers and hair will create the ideal mood, atmosphere and look to celebrate your special day? After saying "Yes" to the dress, hair is easily the most important aspect of a bride feeling beautiful, comfortable and most like themselves - the best version of themselves. So what happens when a bride's hair is too thin to achieve her ideal style, or she's too short on time to grow the length she needs? Great Lengths comes to the rescue.
This summer, the Great Lengths Canada team helped Bride-to-be, Chelsea, achieve the long, luscious locks she had always wanted for her June wedding. Using just two bundles, Great Lengths Canada educator, Dee Gauthier, gave Chelsea the enviable volume and longer locks needed to achieve the style she wanted on her wedding day.
Before Great Lengths, Chelsea's hair was very fine and thin. Because of this, her hair would not hold curls, even when styled at a professional salon. On her wedding day she wanted her hair to feel as effortless and beautiful as she'd always hoped.
"I wanted to make sure whatever hairstyle I chose for my wedding would last all day and all night, but I was very nervous about achieving this due to the state of my natural hair. And I really wanted my hair to be fuller and longer so I'd able to achieve the dream hairstyle I wanted for my wedding day."
The bridal transformation began with an in-person consultation with Dee to determine the appropriate course of action to achieve her desired look; number of bundles, colours needed, and length.
"We discussed a number of things including how long I wanted my hair to be, how thick I wanted it to be, and what colour I wanted. We talked about different options regarding colour to achieve a textured look and then Dee examined the shape and size of my head to determine how many bundles of hair to order. I wanted the colour to be a very dark brown, almost black colour with some very subtle medium brown highlights which Dee was able to incorporate into the extensions."
On the day of the application, Dee worked her magic with two bundles of 20" extensions in the colour 1B. Before applying the extensions, Dee washed, cut, dried, and styled Chelsea's hair. After the application, Dee again cut and styled Chelsea's hair so the extensions and natural hair blended beautifully.
Prior to her Great Lengths, Chelsea had never even worn clip-in extensions, so the process was completely new to her, and she was pleasantly surprised with the experience.
"The application process was actually a lot faster than I thought! Dee was so quick and efficient that she was able to complete the entire application in just a few hours."
Chelsea's wedding took place in Toronto on June 2, 2018 – a beautiful, sunny day. With a ceremony and cocktail hour that took place in the outside courtyard of the Liberty Grand Entertainment Complex, and a reception that took place inside in the Artifacts room, the wedding had a beautiful, romantic vibe, emphasized by the many white orchids, candles and hints of purple throughout.
Her bridal hairstyle was equally beautiful and romantic; long, flowing and curly with volume. She wore her hair half up, half down, with a lot of height in the front, and she couldn't have been happier.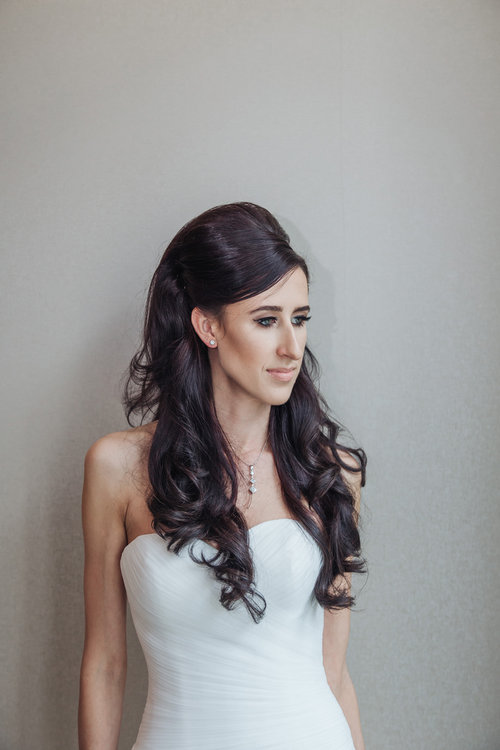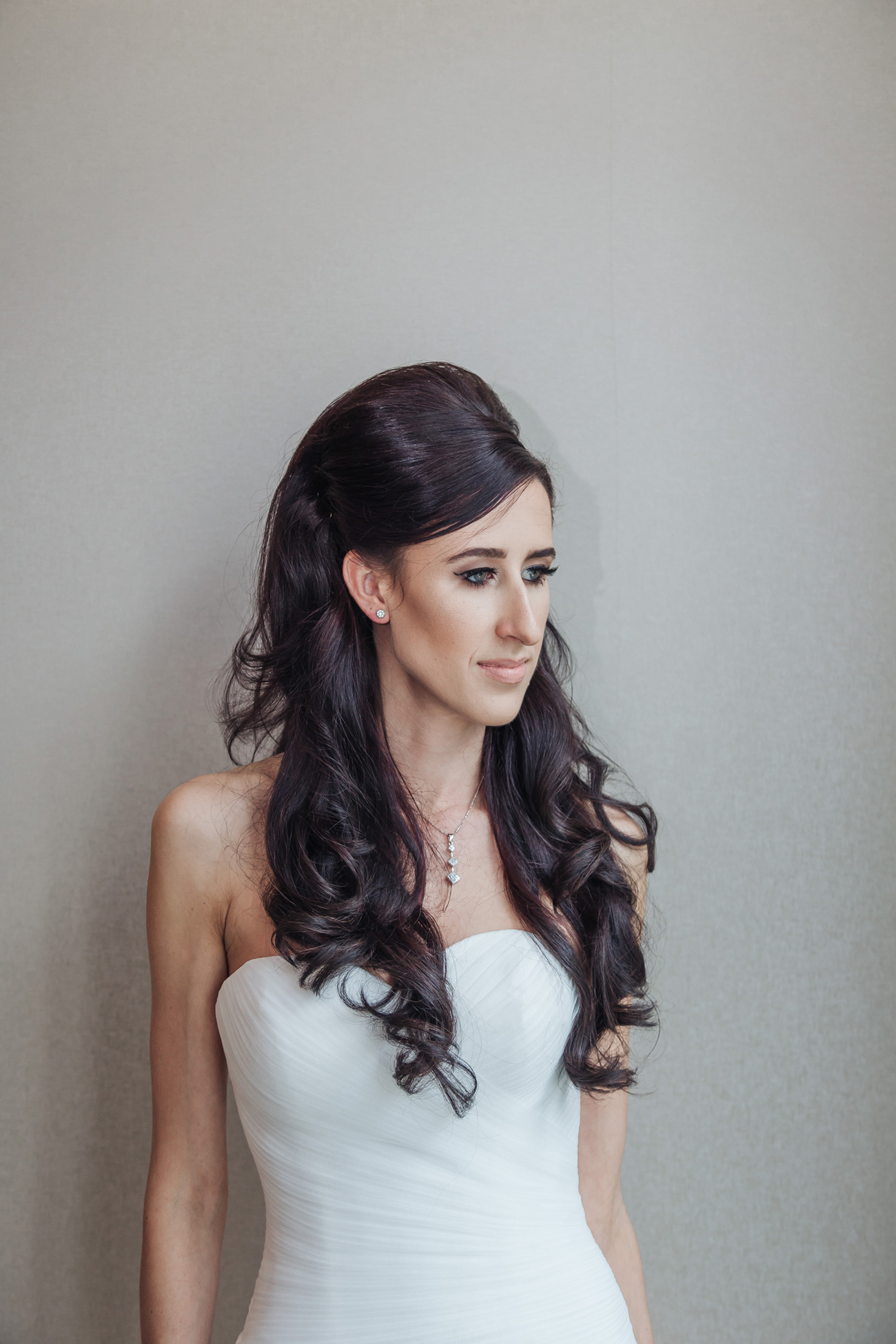 "It is thanks to my Great Lengths extensions that my hair looked the best it has ever looked, on the most important day of my life. It was mainly because of my hair that I felt as beautiful and confident on my wedding day as I did."
Long, curly hair is so desirable for the modern-day bride, as it gives an essence of effortless simplicity, while looking voluminous and styled. Great Lengths can help a Bride achieve just that. When asked if she would recommend Great Lengths to other Brides, Chelsea gave an enthusiastic "Yes!"
"I would 100% recommend Great Lengths extensions for brides looking to achieve their dream hairstyle on their wedding day. I had such a good experience and I could not be happier that I decided to get them for my wedding day. I was expecting my hair to be longer and thicker after, but I was not expecting the entire process to be so smooth, and for the extensions to last as long and as well as they have."
It's now been a few months since Chelsea and Stephen said, "I do", and as for her Great Lengths: "They don't feel any different than the day I had them put in! They just feel like an extension of my natural hair. As an added bonus, I find I am able to go for longer periods of time without washing my hair- my hair does not get greasy nearly as fast!
Great Lengths hair extensions are available in over 60 different colours to seamlessly match any natural hair. They are perfect for adding volume and length to help create a bride's dream hair, and because they incorporate into the hair so naturally, strand by strand, they give the freedom to style hair in any way desired.
A wedding is a bride's day to shine, and a hairstylist's opportunity to help make that happen. Through consultation, our Great Lengths stylists can help any bride make her dream hair a reality on the big day.