A partnership to make children's dreams come true.
Hair loss can be a painful experience for adults and even more for young children, who live with particularly fragility, that is why we partner with The Little Princess Trust.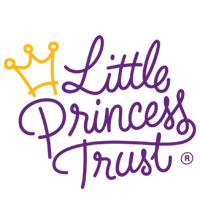 The Little Princess Trust provides free real hair wigs to children and young people, up to 24 years, who have lost their own hair through cancer treatment or other conditions.
Introduced by James Henderson, salon owner of M Hair, Nottingham, our partnership was forged from our mission to provide 100% ethically sourced, traceable, premium quality human hair extensions.
From this, the Little Princess Trust has exclusively agreed to accept donations of Great Lengths hair to create wigs for children and young adults in need.
We have been cooperating with the Little Princess Trust for years, in England and Ireland, contributing to the production of wigs of natural hair.
Doing so, we promote the recycling of removed extensions which, instead of being disposed, are turned into brand new products, ready to be used again.
Removed extensions are collected in our distribution point in London and then sent to the charity.
Our donation scheme is available in over 1,500 Great Lengths salons across the UK & Ireland and we are expanding our partnership worldwide. We would like to take this opportunity to thank everyone who has donated their Great Lengths extensions.
You can play a vital role in helping to restore the identity of children suffering from cancer and alopecia.
Photo by Caroline Hernandez @ unsplash.com