The season of love is amongst us, and whether you're celebrating with your significant other, Galentines group, or simply championing self-love this year, this Valentine's Day you'll be able to instantly switch up your style using Great Lengths.
GL Fashion Colours
This February, recharge your creativity by adding a pop of pink to your look with Great Lengths Fashion Colours. Whether you're wanting to achieve a bubble-gum hue or a rose-gold balayage, Great Lengths offer a variety of over 90 shades in GL Bonds or GL Tapes, allowing you to transform your look in just one sitting.
Made from premium 100% human hair, Great Lengths hair extensions are the perfect solution for those who want to add colour, length or volume without the commitment, allowing you to instantly achieve a look that will steal anyone's heart this Valentine's Day.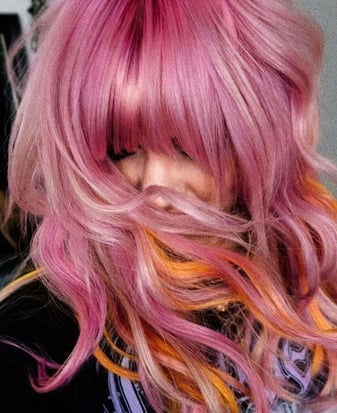 Hair by @imy_hair
Kirby Blythe, Great Lengths Gold Stylist and Colour Specialist says: "Great Lengths extensions are the perfect solution for clients who want chemical-free colour in just one sitting. Tapes are great way to instantly enhance a clients look, resulting in a seamless finish while ensuring maximum comfort – they're my go-to for clients who want a quick and easy transformation!"
Great Lengths extensions are customised to your personality and are available in two premium application methods – GL Tapes or GL Pre-Bonded extensions.
GL Tapes
Lightweight and virtually undetectable, Great Lengths Tapes discreetly enhance hair in just one sitting. With fast application and easy maintenance, this application method is ideal for those who are time conscious and want to instantly transform their look. The Tapes ensure maximum comfort and when removed by a certified stylist, they cause no damage to the client's natural hair, and can be re-applied by a professional up to three times.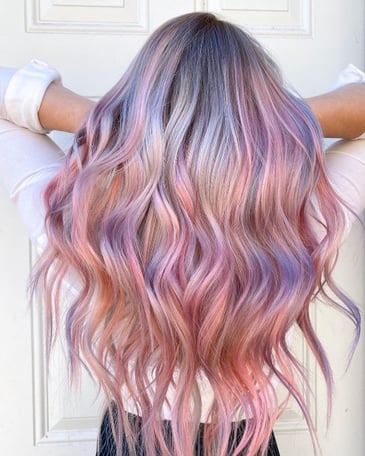 Hair by @karliidoeshair
GL Pre-Bonded
Perfect for adding volume, length, and colour effects, Great Lengths Pre-Bonded range enables stylists to naturally enhance their clients' hair while giving a truly natural and seamless finish.
Long-lasting and durable, the extensions give up to 6 months of wear and are available in a variety of lengths and bond styles to create highlights, lowlights, and colour effects.
Interested in becoming a Great Lengths certified stylist? Please email: sales@hbcollective.com or call +44 (0) 113 278 1292 speak to the team.