This year's spring appointment with your hairstylist will have a slightly different meaning.
Following a difficult and uncertain period, the need for each of us is to feel free and happy; it is no coincidence that the spring 2022 hair trends are perfectly reflected in the desire for change and also a touch of lightness.
Whether long, medium, or short, hair is the ideal tool for expressing your personality and having fun with different cuts, hairstyles, or color combinations! Throughout this article, you will find a few inspirations to help you shine as brightly as possible this spring 2022!
Below we present our favorite hair trends for this spring:
Voluminous French braids
Our favorite trend of the moment is long French or Dutch braids, full of volume and looking flawless. This type of hairstyle allows you to let your imagination run wild: the hair can be pulled back only at the top, in its entirety, or in loose strands. To achieve this trendy and sophisticated look, Great Lengths extensions are the perfect solution. If your hair doesn't allow you to create long, thick, full-bodied braids, our GL Tapes can help you achieve the coolest look ever in a very short time, with a natural, smooth effect!
The evergreen of haircuts: the bob
It's impossible not to mention the one and only bob, a classic but always trendy haircut. Not only for straight hair but also for wavy or even curly hair, the bob is always suitable and stylish! It can be styled with a central parting, but can also be softened up with a side parting to make it more modern and personalized, as in the fashion shows of the new S/S 2022 collection. In order to make your bob more voluminous and fuller, Great Lengths extensions will be your hair stylist's faithful ally!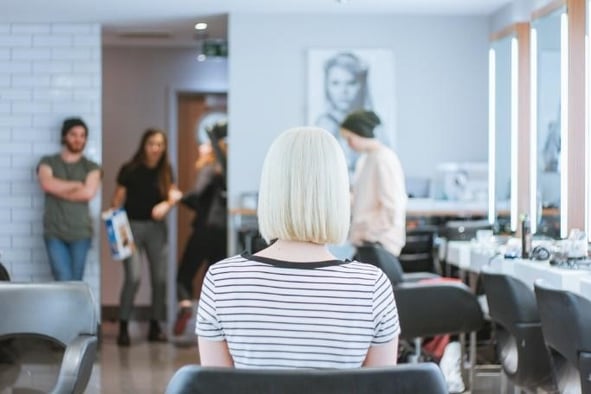 The new and super trendy "bottleneck fringe"
Most of the time we think we have to make a lot of changes to look different... but in the end, it can be a "simple" fringe that can revolutionize the look! Without altering your natural lengths, a fringe is a sophisticated detail for those who are afraid of regretting a cut... the new entry among fringes is called a "bottleneck fringe": less demanding than the classic fringe, it gently frames the face like a curtain. Perfect for a fresh, outgoing look with character. The advantage of the curtain fringe is that it can be easily modified; in an interview with Vogue, Justine Marjan, USA brand ambassador, and famous hairstylist, talking about Great Lengths extensions explained "If you don't have the density to support your fringe in front, or if you have a short fringe you regret, ask your stylist to apply keratin extensions to the front for an imperceptible finish that will add fullness that you can easily cut to support the type of fringe you want". So, if you do regret your fringe, a return to your look is quickly and easily achieved with GL pre-bonded extensions.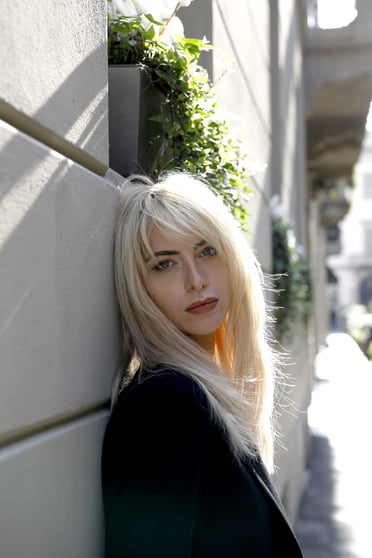 A dip into the past: short, layered looks
If you're feeling melancholic and want to take a dip into the past, the right cut for you is the "mixie". The mixie is derived from the two cuts "pixie" and "mullet", a shortcut with a character that comes from a mix of modern and 80s styles. The back is longer than the famous mullet; this cut, along with the lily cut, are some of the most glamorous frayed and layered looks of the moment and if you're feeling daring, these are the cuts for you!
Wet look and 70s straight hair
One trend that will never go out of fashion is long hair. If you're one of those who would never have the audacity to cut your hair, don't! The 70s style of extra-straight hair is back on the catwalks; Burberry's haircut divides the hair with a central parting and leaves it naturally loose. Why not add a touch of wet look? The trend of the summer is wet-look hair; on Elisabetta Franchi's catwalks, the looks are worn backward with a wet effect, like after a dip in the sea!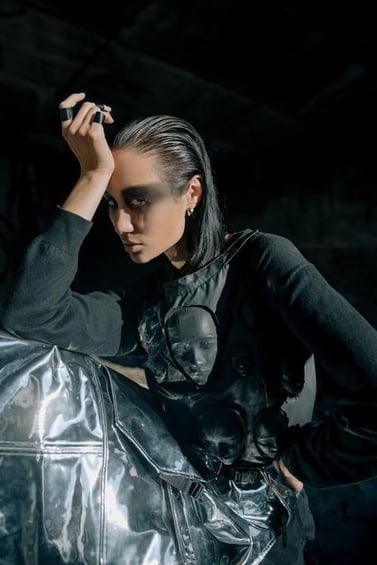 The coolest color effects of the moment
If you are looking for a change of color in addition to, or as an alternative to, a haircut... the hottest brown of the moment is 'chocolate cake' with a caramel aftertaste for warmth or coffee for cooler tones. Great Lengths extensions are perfect for those who want to add highlights without damaging their natural hair. The GL Tapes that are best suited to brunettes with cooler tones are Roasted Chestnut (color Natural 06) and the perfect color for warm tones is Hello Honey (color Natural 08). The GL extensions will mix perfectly with your hair to create a look that is full of volume and natural!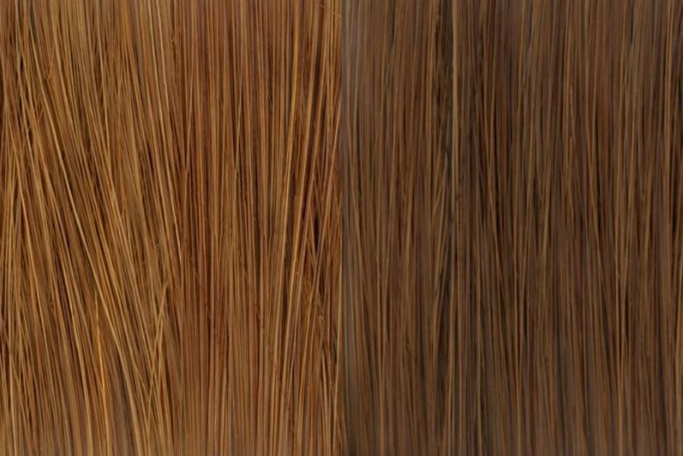 There are many trends for blondes, but the common basis is light. The "Face framing" is very popular at the moment and aims to illuminate the contours of the face, like the frame of a painting. For a natural effect, "baby lights" are light effects carried out on thin strands and totally freehand on the whole hair.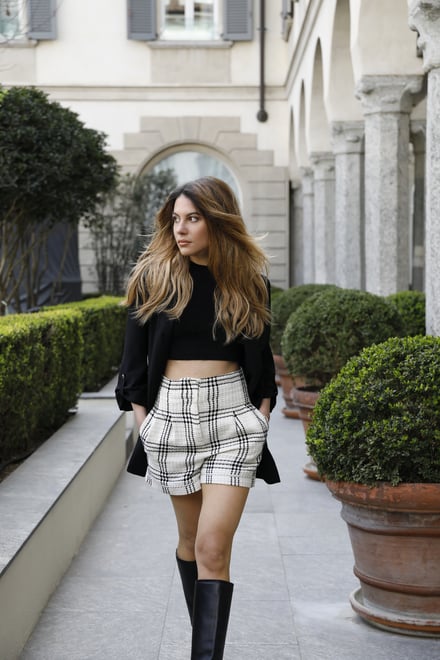 What are you waiting for? Call your stylist and book your appointment.
You'll leave everyone amazed!
Find your nearest salon here.